Cultural Extravaganza Vande Bharatam  programme of Ministry of Culture remained one of star attractions at the national Republic Day celebrations at Kartavya Path in New Delhi today.  479 artists selected from a national level  competition  performed in front of the entire nation on the theme 'Nari Shakti' . During the grand parade, the artists, through their vibrant and energetic performance, enthralled the audiences and brought out  India's diverse cultural and artistic heritage in the true spirit of Ek Bharat Shreshtha Bharat.
The music for the Vande Bharatam programme was composed by Raja Bhavtharini and Aloknanda Das Gupta and the composition is infused with Hindustani, Carnatic and contemporary Jazz elements.
A colourful tableau of Ministry of Culture with the title 'Shakti Rupen Sansthita' was also show cased at the Republic Day celebrations at Kartavya Path today. The tableau is based on the 'Shakti' form of goddess. Several folk dances celebrating the godesses were brought on one platform  through this tableau.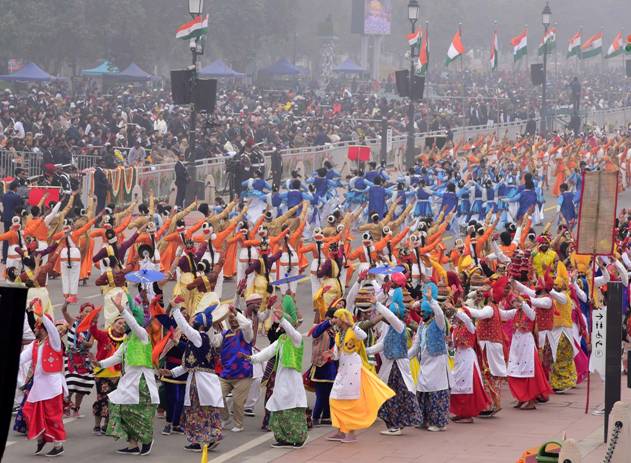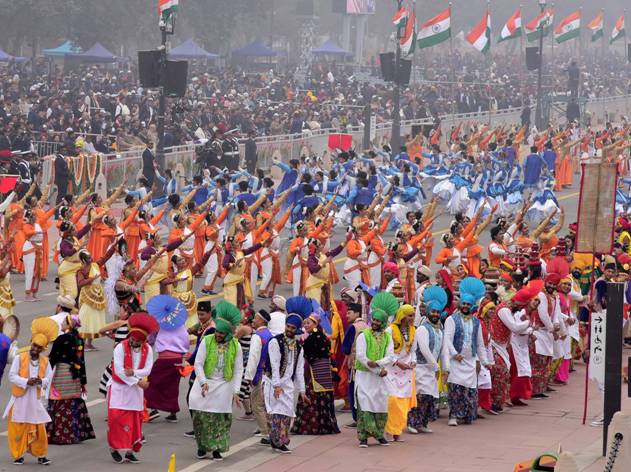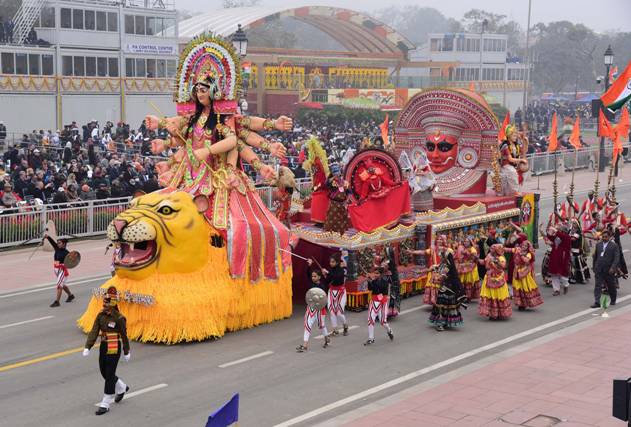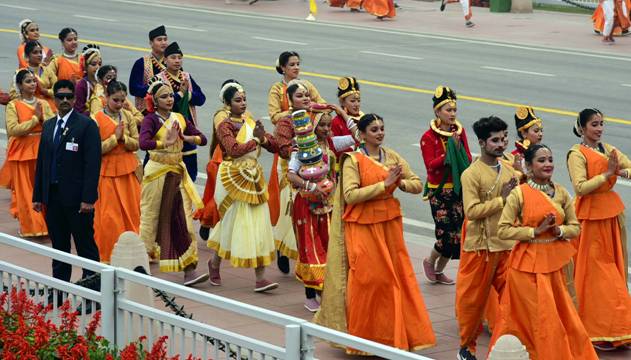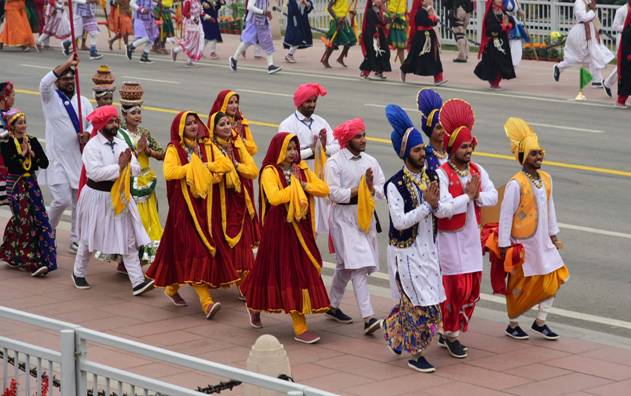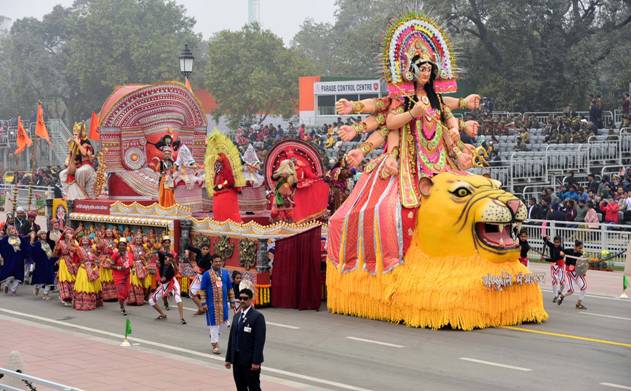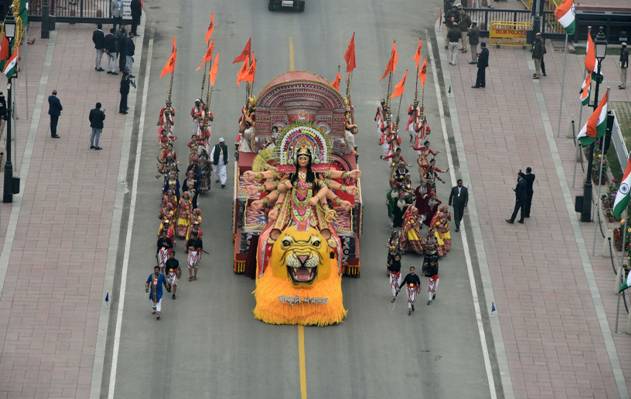 'Vande Bharatam Dance Festival' is organized under the joint aegis of Union Ministry of Culture and Ministry of Defence. It is an all India dance festival, which aims to reflect its vibrancy to the whole world through dance, promoting the spirit of 'Ek Bharat Shreshtha Bharat' among the people.Artists from every corner of the country have competed for the second edition of this competition which started on October 15, 2022. There were three stages in this competition – State, Zonal and National and the prescribed age limit for participation was 17 to 30 years. The grand finale of the competition was organized on 19 and 20 December 2022 at the Jawaharlal Nehru Stadium in New Delhi.